How to Grow Your Email List Quickly & Effectively
Do you want to avoid feeling stuck as an entrepreneur, struggling to make your business thrive? Knowing how to quickly and effectively grow your email list is a crucial element that can take your business to the next level. An email list makes reaching your desired income and financial security possible. This article will provide expert guidance on building a robust email list. Learn from the success stories of other entrepreneurs who have taken List Power, an intensive training program for business leaders looking to prioritize long-term list-building strategies. You, too, can achieve the success you've been dreaming of. It all starts with a top-notch email marketing list.
Understanding the List Power Program:
The List Power Program is a workshop that provides entrepreneurs with a comprehensive home study program. Many individuals find it challenging to complete self-paced programs due to busy schedules and a lack of accountability. That's why the List Power Program is paired with a three-day live training session where modules are covered sequentially, ensuring entrepreneurs fully understand and implement the list-building strategies taught.
Prioritizing List-Building for Financial Freedom:
Building an email list is about more than just collecting random email addresses. It is a strategic process that creates a valuable asset for your business. The List Power Program emphasizes prioritizing list-building to achieve financial freedom in a particular way. Entrepreneurs can establish direct communication channels with their audience by cultivating a solid email list, increasing conversions and revenue.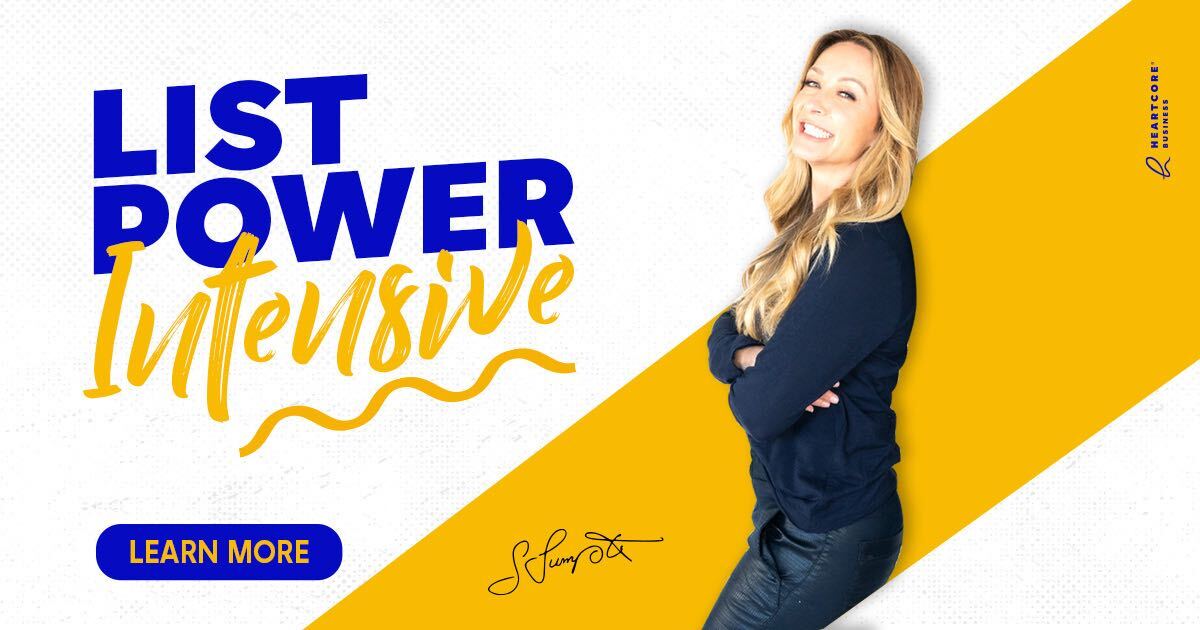 Overcoming Busy Energy and Prioritizing the Right Things:
One familiar challenge entrepreneurs face is the constant busyness that often distracts them from focusing on what truly matters. The List Power Program addresses this issue by encouraging entrepreneurs to prioritize list-building amidst busy schedules. By dedicating time and energy to building an email list, you set the foundation for sustainable growth and prevent the dissipation of efforts without tangible results.
Email List: A Powerful Business Asset:
Financial security in business relies heavily on the presence of assets. An email list is a valuable asset that can provide stability and consistent opportunities for revenue generation, and often it's overlooked or pushed aside. With a well-nurtured list, it becomes easier to find financial security, as your business relies heavily on external factors rather than social platforms or a website. The List Power Program helps entrepreneurs understand the importance of cultivating this asset and guides them on building a solid and engaged email list.
Working Together for Swift Progress:
The List Power Program fosters a collaborative learning environment by encouraging entrepreneurs to attend all three training sessions together. This interactive experience allows participants to work through each module as a group, providing support, insights, and accountability. By collaborating with other like-minded entrepreneurs, you can make quick progress, gain new perspectives, and access income opportunities more swiftly.
Start Building a List that Makes You Money:
Are you ready to transform your business and unlock its potential through list-building? Join the List Power Live training and learn how to build an email list that becomes a powerful asset for your success. Take advantage of this opportunity to gain invaluable knowledge, support, and guidance. Visit RetireMeShanda.com to secure your spot at the next List Power Live training! Building an email list is essential for entrepreneurs aiming to take their businesses to new heights. You can unlock a world of opportunities by prioritizing list-building and understanding its impact on financial security. The List Power Program offers the guidance and resources to build a strong email list. Don't let busyness hinder your progress; instead, focus on the right things and invest in your business's future. Embrace the power of list-building and pave your path to lasting success.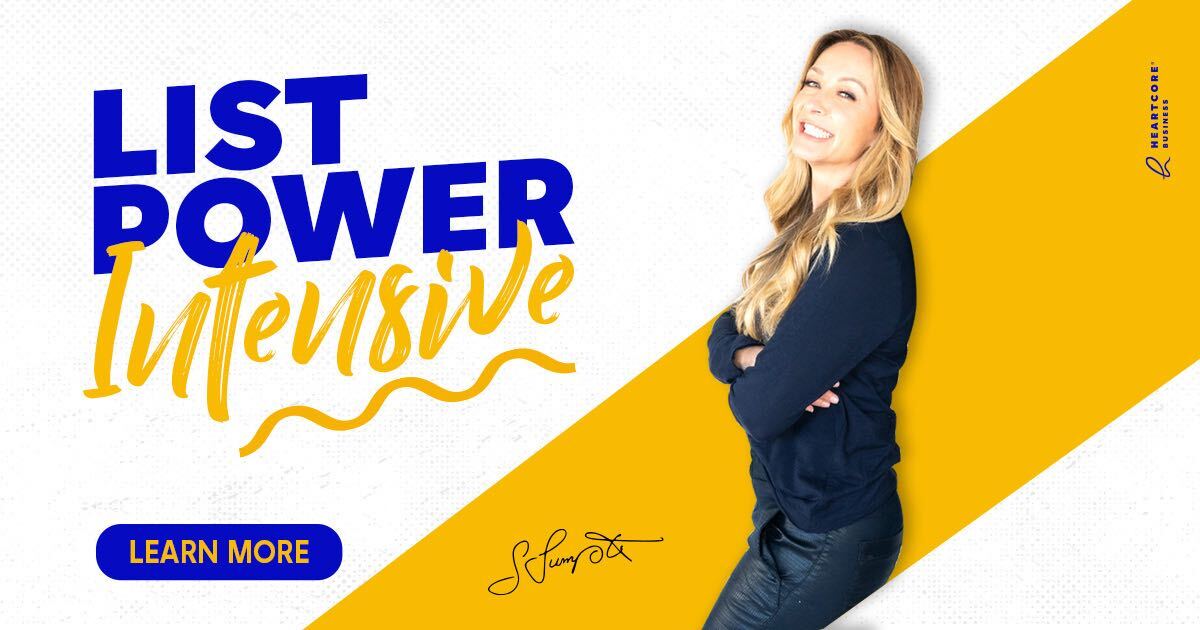 About HeartCore :
HeartCore Business is a coaching and training company founded by Shanda Sumpter. Our mission is to help entrepreneurs create profitable businesses while living a life they love. Our proven strategies and systems empower our clients to build their brands, attract their ideal clients, and quickly scale their businesses. Join our community of like-minded individuals and take your business to the next level.