Personal branding is critical for any female entrepreneur looking to establish herself as a thought leader in her industry. Creating a solid personal brand allows you to differentiate yourself from your competition, build trust with your audience, and attract more high-quality clients.
What is Personal Branding?
Personal branding establishes and promotes your unique identity, values, and expertise to your target audience. It's about creating a cohesive image and message that accurately reflects who you are and what you stand for.
There are a few key elements to make sure you have in place. Let's take a look:
Online Presence
One of the critical components of personal branding is having a solid online presence. In today's digital age, your website and social media profiles are your virtual storefront. They are often the first point of contact potential clients have with your brand, so making a great first impression is essential. Ensure your website and social media profiles are up-to-date, visually appealing, and reflect your brand.
Valuable Content
Another key element of personal branding is creating valuable content that showcases your expertise and provides value to your audience. This can include blog posts, videos, podcasts, social media posts, and more. By consistently creating high-quality content, you can establish yourself as a thought leader in your industry and build a loyal following of fans and clients.
Personal Branding Means Building Strong Relationships
Personal branding also involves building strong relationships with your audience and clients. This means engaging with them on social media, responding to comments and messages, and providing exceptional customer service. You can build a strong community of loyal supporters by showing your audience that you care about their needs and are willing to go above and beyond to help them.
Need to Build Your List? Generate a Business Idea?
Suppose you're at the point where you want to grow your audience and list build while mastering personal branding. In that case, you want to spend 3 days with Shanda Sumpter walking you through the steps of creating a business that elevates you to live in abundance, free of money worries.
Starting with building a buyers list…
… Which becomes the FOUNDATION of your financial freedom over the next 60 days.
Learn more about HeartCore's List Power Intensive and free gift of the List Power Home Study Program (valued at $3,000) if having your first million-dollar year is your next goal.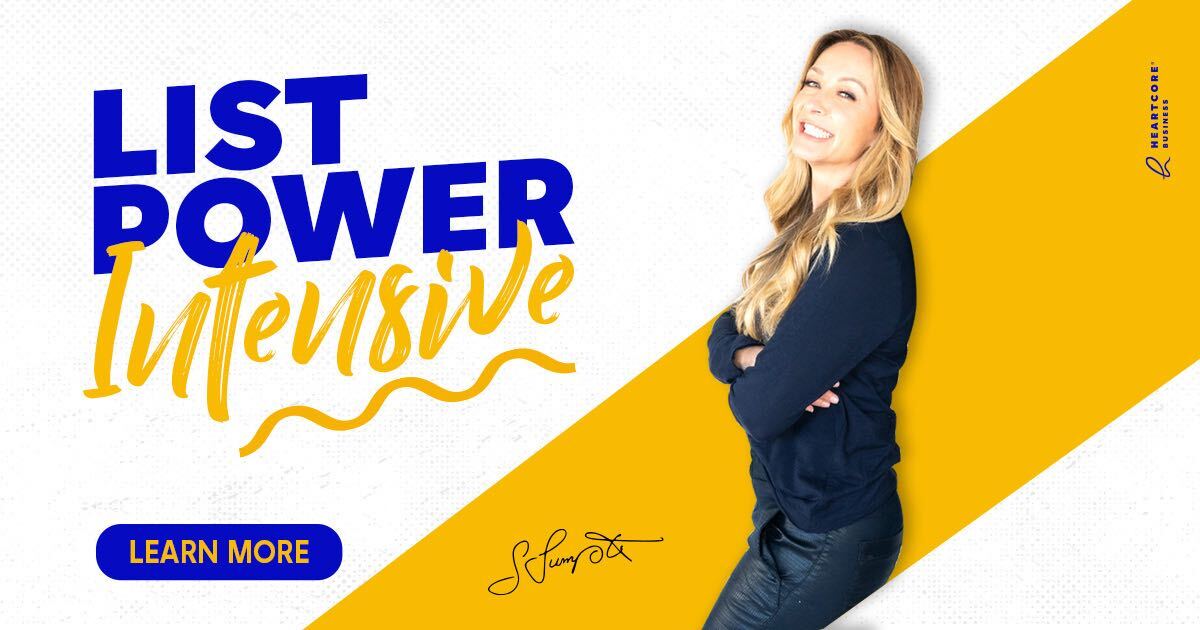 It's Time to Take Personal Branding Seriously
Personal branding is critical for any female entrepreneur looking to establish herself as a thought leader and attract more high-quality clients. By creating a solid personal brand, building an online presence, creating valuable content, building strong relationships, and being authentic and consistent, you can differentiate yourself from your competition and build a successful and fulfilling business. Start building your brand today and watch your business soar!
About HeartCore :
HeartCore Business is a coaching and training company founded by Shanda Sumpter. Our mission is to help entrepreneurs create profitable businesses while living a life they love. Our proven strategies and systems empower our clients to build their brands, attract their ideal clients, and quickly scale their businesses. Join our community of like-minded individuals and take your business to the next level.