5 Ways To Stay Consistent In Your Business!
It's not only possible but probable to stay consistent in your business. The fact is that most of your problem is due to the negative self-talk that you say to yourself all day long.
Let's address why you don't follow through the way you want to.
#1 You are not entirely clear about what you should be focusing on during the day.
Not having a step-by-step plan laid out in detail can distract you into wasting time. Practice outlining your business projects on a mind map. Some of my clients like to use MindJet.com because it has a valuable FREE option.
#2 Create an accountability partnership.
Masterminding with a group of like minded professionals is the key to making big leaps in your business. Last week I personally spent 3 days with a mastermind group and came out with an entire year worth of actionable, proven steps to implement in my business.
This is a key that you should have put into action yesterday, if you know what I mean.
#3 Create space for yourself to breath.
Busy isn't better or smarter. Being TOO busy is bad management. Create space, so that you can focus on the task you are working on and do it with excellence. You might need to get more help and outsource task-related activities. Or, possibly it's time to let go of projects that don't serve into the bigger vision of your company!
#4 Be positive!
If you've made a lot of money, you know that the gold is in your attitude. As Nepoleon Hill says, "Create a positive attitude with everyone and everything that you do." This single-handedly will give you access to solution-driven ideas and move you through any challenges that you feel are impossible.
We use this motto at HeartCore Women: "Never a Problem, Only Solutions!"

#5 Reward yourself with milestone goals!
We've found that you are more likely to reach your goal when you put a tangible reward in front of yourself. Life is about experiences. Don't just make money to SURVIVE. That's not fun or any way to live your life.
Choose something that lights you up and reward yourself.
Buy a car with cash.
Pay for your spouse to stop working for 6 months
Donate $10,000 to fund women in business in third-world countries.
Whatever motivates you gives you purpose!
If you know someone who needs some motivation, pass along this article and bless them to follow through!
Many Blessings,
Shanda Sumpter
Queen Visionary | HeartCore Women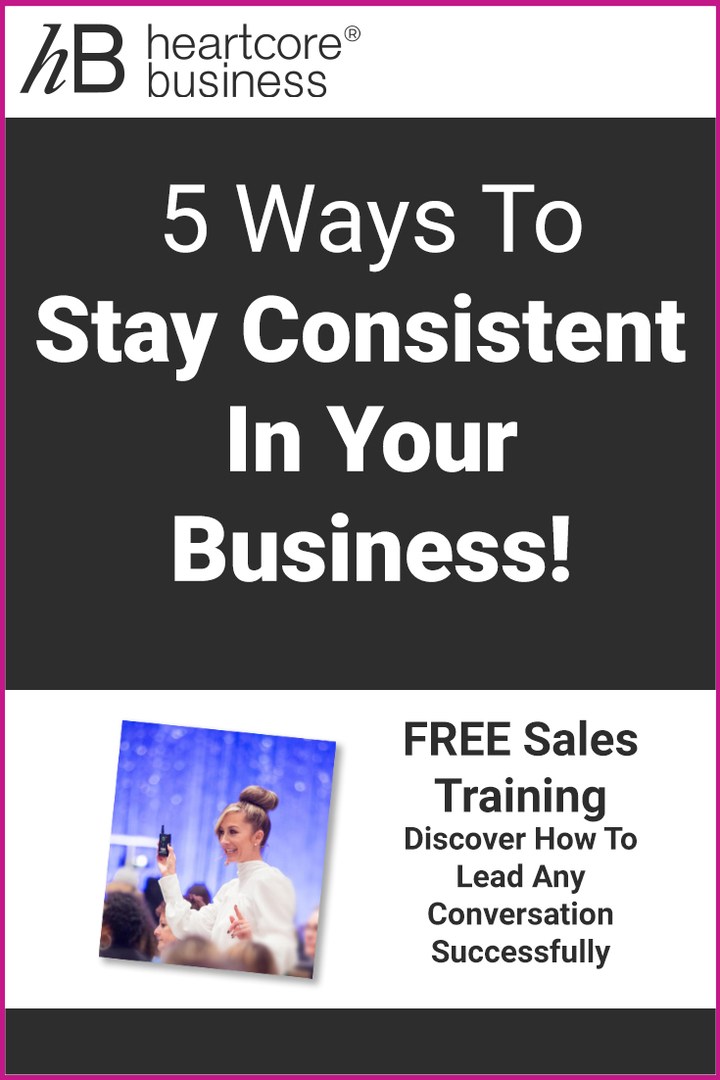 P.S. It's never too late to make a commitment. Your past doesn't have to determine your future. Please leave me a comment below. Your feedback is one of the BEST things about my job!