You're here, reading about how to be an entrepreneur because you're in the place where you don't want to spend the rest of your life working for other people.
What if I told you that you could reach even further and get yourself to the place where you let your money make itself around you? Watch my Live session, taken at the amazing Park City in Utah, to learn more about Passive Income and how it can be used to let your money build you Passive Income.
What is Passive Income?
Passive Income—where you can make money while doing the things you enjoy doing like skiing, sailing, spending time at home or teaching your kids about life, or whatever it is you enjoy spending your time doing. This idea of Passive Income, it's been around for a while, but how many of us really use the opportunity to leverage it? How many of us have developed the habits to allow ourselves to build it? If you could leverage your Passive Income and make it work for you, just imagine the time you would have to make a difference in your world.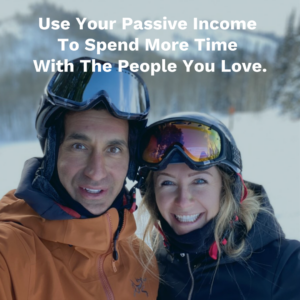 How To Build Your Passive Income
I've built up my Passive Income by "Paying Myself First", essentially putting away a percentage of my monthly income into some form of Passive Income money growth program. My friends invest in Real Estate or Personal Lending programs—anything that's going to Passively Grow Income. I started out "Paying Myself First" with a few hundred dollars a month. I grew to putting in a few thousand a month, then grew to putting in much more per month as I grew my business and while my Passive Income worked away in the background. Some people have advised that instead of living by the 20/80 rule (put 20% of your income aside each pay check and live off the remaining 80%) that you could live by the 80/20 rule (put 80% of your income aside each pay check and live off the remaining 20%.)
Or you might have some money put aside that's really just sitting there, not doing much for itself; you should look for ways to invest it to make your money really grow around you.
This is something that I believe we should be teaching our kids—how to grow their own Passive Income by watching their own business grow. There's a real interesting website called myfirstsale.com which is about teaching kids to do just that, grow their own business from their living room. It's a place where kids can learn to safely post on social, build an ecommerce business, and understand investment. You should go check it out. The idea is to become an entrepreneur for a day, and learn from there.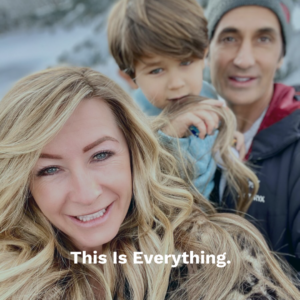 Where To Next?
So my question to you today is what's stopping you from starting your program of Passive Income today? Let us know in our Facebook chat group or in the comments section below. Tell us what questions you face that you get stumped on.
Use your voice! We love to hear it. Ask your questions and we will help you get closer to your own Passive Income program today with the best knowledge we have.