HeartCore Business™ Queen Visionary Shanda Sumpter has always raved about the power of connection in terms of making sales.
The sale happens well before you make the offer; it happens over time as you connect with your prospects.
And one of the most powerful components of connecting is storytelling.
Shanda interviewed Chris Smith, Founder of the Campfire Effect, a company that helps entrepreneurs create powerful brand stories that sell on her morning Facebook Live show, "6 AM Coffee With Shanda."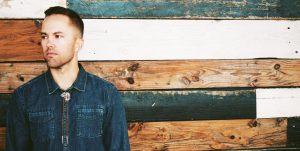 She invited him on because she was so impressed with his ability to unpack what he was good at—selling through story—and help other people master it, too.
Chris said he created the Campfire Effect because he was tired of seeing entrepreneurs who were so much better than they gave themselves credit for when they talked about themselves.
As a career sales person—in commercial real estate and then in financial planning—he said, he sold differently than anyone else in his industry.
How did he sell? Through connection.
The longer he worked, the more Chris realized that although there were lots of people in his industries who knew more than he did, but who sold less than he did because he could articulate more powerfully.
That's when he realized there was something to his idea of how to talk about what you do in a clear, powerful, interesting way.
Chris sold through the power of being able to quickly, clearly, powerfully, articulate how he helped people—and he told his story in a way that was interesting to them (not in a way that was interesting to him).
During his talk with Shanda, Chris offered the following tips for harnessing the power of storytelling to connect, sell, and grow your business.
1. How to know when you've landed on the story:
So many entrepreneurs wonder which story they should tell. They have so many stories, and it's difficult to narrow those down into "the best" one.
The first step, Chris said, is to get clear on what you're trying to say. Not what you're trying to say from a place of opportunity, but what you're trying to say from a place of absolute alignment with what you're called to say to the world.
2. How to tell your story.
Although it can be tempting to write and revise and rewrite and revise your story—changing the intro, second-guessing the closing—the best way to decide how to tell your story is to go back to the first tip: Think about what you want to say to the world.
Always follow your true north! When you do, telling your story becomes easy.
In conclusion …
Most importantly, get completely clear on what you want to say. Clarity, Chris said, is the gateway to intentionality, the path to alignment. It's everything.
How I know you liked this blog is to leave a comment. Please do that now.. 👊🏼