Are you an entrepreneur struggling to survive amidst these tough economic times? Don't give up just yet! Building a recession-proof business is essential to ensuring the longevity of your company. In this blog post, we'll explore the importance of creating a resilient business that can withstand any economic downturn.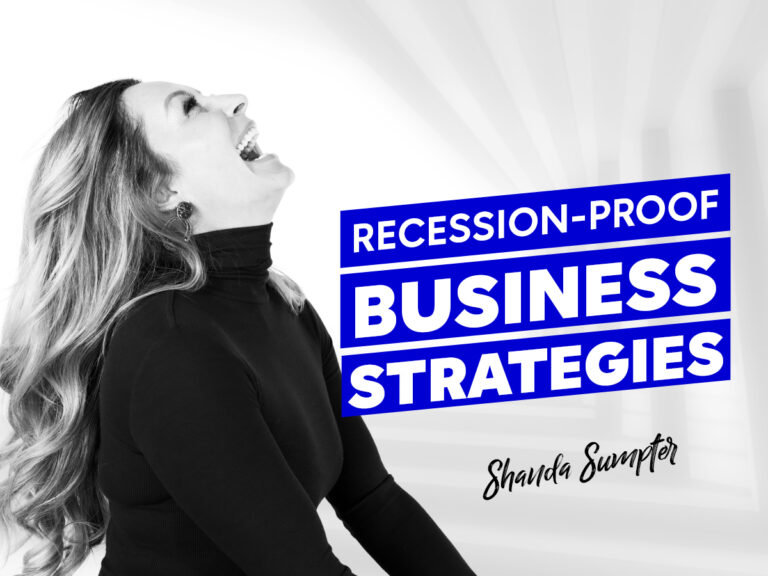 Follow these strategies to give your business the edge it needs to thrive, even in the toughest of times. Don't risk falling behind your competitors – act now and secure your future success!
Building a Recession-Proof Business
Building a recession-proof business is imperative because it can help your business survive during economic downturns. Recession periods can be unpredictable and volatile, and companies without a solid plan can struggle to stay afloat. For example, many businesses closed down during the recent COVID-19 pandemic because they could not adapt to the changing business environment. In contrast, others with recession-proof strategies managed to stay afloat and even thrive during the crisis.
As an entrepreneur, building a recession-proof business requires a proactive approach. It involves anticipating economic downturns, analyzing market trends, and strategically positioning your business for success. It also means staying ahead of the competition by constantly innovating, adapting to changes, and taking calculated risks.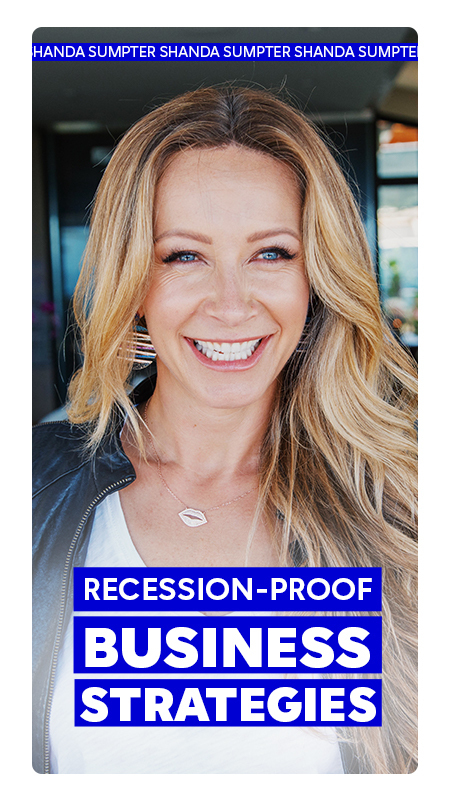 Shanda Sumpter, the founder of HeartCore Business, is an example of an entrepreneur who built a recession-proof business. Sumpter started with only $500 in her closet but listened to an inner voice leading her to coach people who wanted to start a business. Within three years, she built a seven-figure company and eventually turned it into an eight-figure business. Sumpter's success story shows making a recession-proof business from scratch is possible, regardless of your starting point.
To build a recession-proof business, you must focus on three critical areas: cash flow, marketing, and innovation. Let's explore each area in more detail.
Recession Proof Cash Flow
In the world of business, cash flow is king, especially during tough economic times. Your business's survival depends on having a strong cash reserve to cover unforeseen expenses or sudden losses. You can't afford to be caught off-guard when the market takes a downturn, and your competitors start to struggle. That's why it's crucial to take a proactive approach to your cash flow management. Find ways to reduce costs, increase sales, and wrangle better payment terms from suppliers. Your business's very existence depends on it. Don't wait until it's too late to take action. Start taking steps now to secure your business' future.
Recession Proof Marketing
During a recession, consumers become more cautious about spending, and businesses must adapt to these changes. It's essential to market your products or services effectively to attract customers. Consider repositioning your business to appeal to a different market segment, offer discounts or promotions, and focus on providing value to your customers.
Innovation
Innovating your business can help you stay ahead of the competition and adapt to changing market conditions. Consider diversifying your product or service offerings, exploring new markets, and adopting new technologies to streamline your business processes.
Rise Up From Recession
The "Rise Up Challenge" initiative helps entrepreneurs build recession-proof businesses. This 14-day program provides entrepreneurs the support they need to overcome the most challenging areas of their business and personal life. The program is led by a team of highly successful entrepreneurs who have all made at least $10 million. The program teaches entrepreneurs how to think, solve problems, and approach life differently to build a recession-proof business.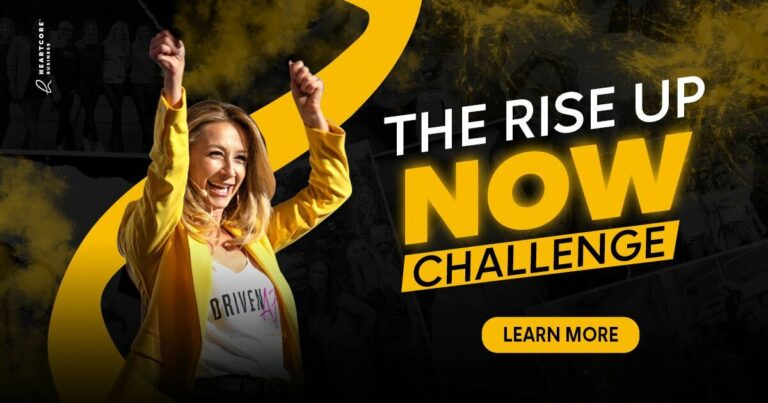 Building a Recession-Proof Business is Not Optional
Protecting your business and arming with strategies to make it recession-proof is vital for entrepreneurs who want to succeed. It requires a proactive approach, a solid plan, and a willingness to adapt to changing market conditions. The "Rise Up Challenge" is an opportunity for entrepreneurs to gain the support they need to build a recession-proof business successfully. Remember to focus on cash flow, marketing, and innovation to position your business for success. You can create a successful, recession-proof business with the right mindset and support.
About HeartCore: HeartCore Business is a coaching and training company founded by Shanda Sumpter. Our mission is to help entrepreneurs create profitable businesses while living a life they love. Through our proven strategies and systems, we empower our clients to build their brands, attract their ideal clients, and scale their businesses with ease. Join our community of like-minded individuals and take your business to the next level.
Did you know Shanda and HeartCore Business provide valuable tips, training and resources on HeartCore Business' social media platforms? Be sure to check them out for daily nuggets of wisdom, announcements and to be in the know.