It's NOT Time Management
That's Going To Help You
Find Time To Blog!
Let's address some key points to having a successful online business using blogging.
#1 Blogging helps you grow FASTER by increasing traffic and loyalty.
#2 Mastering the art of Serving verses Selling makes your business EXPLODE.
#3 Blogging gives you clarity on HOW you are making money short term and long term in your business.
And, most of all, choosing a subject that you love to help others solve problems will help you blog more often and with less time management dilemmas.
Let me let you in on a little secret.
Your best blogs come from real life experience, inspirations, and frustrations that are occurring for you or your clients.
Today I am writing this blog from my hairdresser's chair. Time is tight, but that's not your issue. It's my responsibility to keep things on time.
Why am I sharing that with you? Because it has become apparent to me that the MAIN reason why you are blocked, backed up, and leaving money on the table is because you are spending too much time making things HARDER than they need to be.
Blogging is THE ART of bringing real-life problems and solutions together with the intention that your clients get to benefit.
Otherwise it's the place that you EDUCATE, and the storytelling process helps that learning experience stick.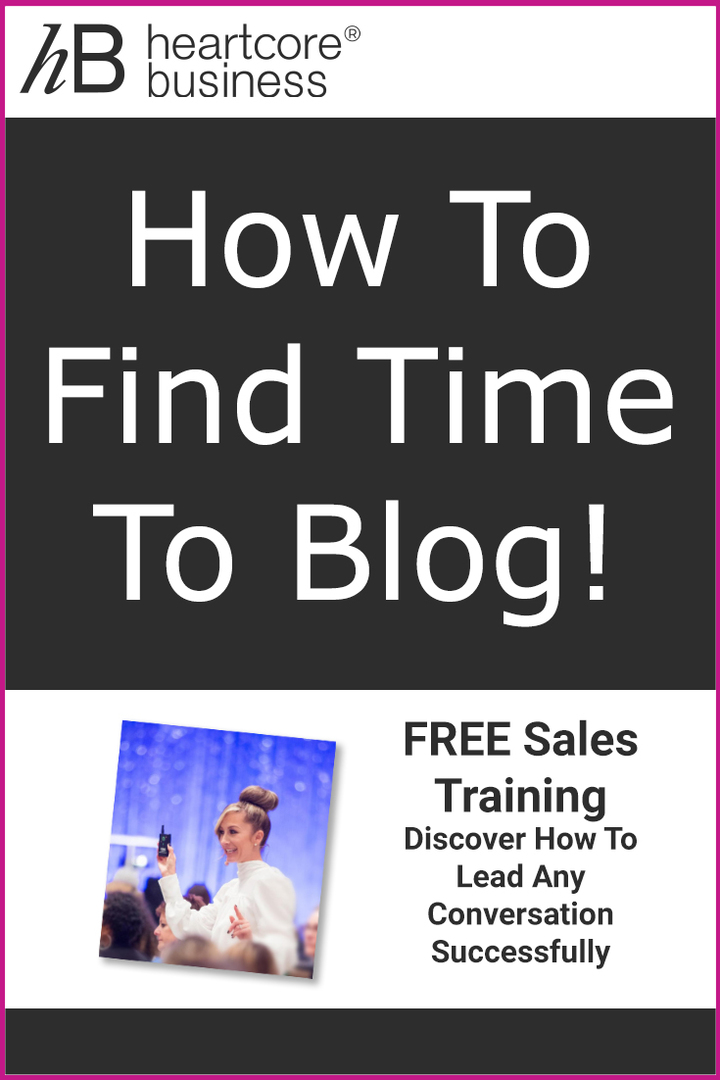 Here are some ways to find the time, the topic, and to increase traffic to your blog:
Carry a notepad with you in your purse everywhere you go. Make note of the abundant moments that all add up to outstanding blogs that can benefit your clients' lives.
Be RELEVANT to your client. Do not use your blog to just journal your life. People are short on time, and you will find that your blog will get more traction, comments, and shares when you solve REAL problems for your clients—even if one of those problems is just to feel better.
Hyperlink your blog internally in your articles. This way, if your clients need more of a specific subject, you have it easily available. It also creates a better Alexa ranking on Google for time spent on your site.
Use SCRIBE SEO to take the guessing mystery out of optimizing your blog. Using it is self explanatory; however, you can view YouTube's "How to use Scribe SEO" if you need more details.
Most importantly, create a solution-driven headline that captures your clients' inner voices to attract them to read your blog in the first place. Then be sure you repeat the key words in your title in the first paragraph of your blog. Google likes that!
Blog three times a week. Research says that blogs that are updated three times a week or more have 10x more traffic.
Treat your blogging like a business. Make it a priority, and be the authoritative voice in your niche. It's not as hard as you think. Once you get going, you'll find that the time issue will go away. Or you'll find someone to GUEST blog for you if you really can't make it happen.
These key points will help you to create better blogs in less time!
Remember, allow your business to FUEL and FUND your life.
Don't get bogged down with stress and fear while building your business. Be conscious about how you feel, and have a blast while you serve more people doing what you love!
Much Love,
Shanda Sumpter
P.S. By the way, I love my hair! LOL
Enjoy every breath you take because this moment isn't worth stressing over!
Please leave me a comment if you liked this post!