Are you an entrepreneur struggling to overcome business challenges and hit the seven-figure mark in your business? Even though you've been at it for three years or more? Do you feel like something is holding you back, whether it's people in your life, unsolvable problems, or an inability to reach enough people to create a movement?
Overcome Business Challenges
Many entrepreneurs face challenges in their business journey that can feel overwhelming and discouraging. But the truth is, it's possible to overcome those challenges and achieve the success you're dreaming of. The key is to take action and take it now.
It's now or never. The longer you wait to address those challenges, the harder are to overcome. That's why we're excited to introduce you to the Rise Up Challenge – a two-week program designed to help you completely revolutionize your business and achieve the profits, power, and prosperity you're looking for.
The challenge will take place between May 8 – 19 in a virtual environment and is perfect for entrepreneurs who have been in business for three years or more and are struggling to hit the seven-figure mark. If you feel like something is holding you back, whether internal or external, and you're ready to take action to overcome those challenges, then the Rise Up Challenge is for you.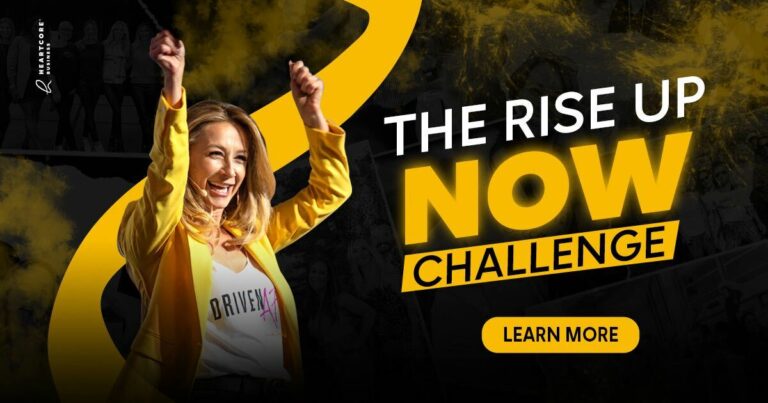 The Rise Up Challenge
Rise Up is all about overcoming business challenges – self-doubt, limiting beliefs, lack of resources, or anything else holding you back. Shanda Sumpter, the program's creator, knows what it takes to succeed as an entrepreneur, and she's here to share her knowledge and experience with you.
During the two-week program, you'll learn how to shift your mindset, develop a strong plan for your business, and take action toward achieving your goals. You'll also have the opportunity to connect with other entrepreneurs on the same journey as you while receiving support and guidance from Shanda herself.
But here's the thing – you have to be willing to take action. It's not enough to sign up for the program and hope things will magically improve. You must be committed to doing the work and taking action.
Now Is the Time to Take Action!
As we mentioned, it's now or never when overcoming business challenges. The longer you wait, the harder it is to progress toward your goals. But there's another reason why now is the time to take action – the world needs you.
As an entrepreneur, you have the power to create change, to make a difference, and to leave a legacy. But you can't do that if you're stuck in a cycle of self-doubt and frustration. The world needs your ideas, your creativity, and your vision. And the Rise Up Challenge can help you unlock that potential and make it a reality.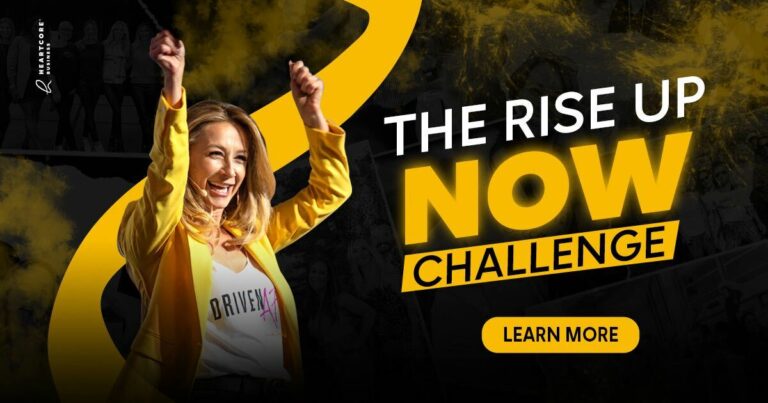 If you're ready to overcome the business challenges that have been holding you back and finally achieve the success you're dreaming of, then it's time to take action. Sign up and commit to the Rise UP Challenge today, and start your journey toward a brighter future.
Overcoming Business Challenges is Work but Possible
Overcoming business challenges takes work, but it's definitely achievable! And, with the Rise Up Challenge, you can learn from one of the best in the business and connect with a community of like-minded entrepreneurs striving for success. So, if you're ready to take your business to the next level and create the life you've been dreaming of, don't wait any longer. Sign up for Rise UP now.
About HeartCore : HeartCore Business is a coaching and training company founded by Shanda Sumpter. Our mission is to help entrepreneurs create profitable businesses while living a life they love. Through our proven strategies and systems, we empower our clients to build their brands, attract their ideal clients, and scale their businesses with ease. Join our community of like-minded individuals and take your business to the next level.