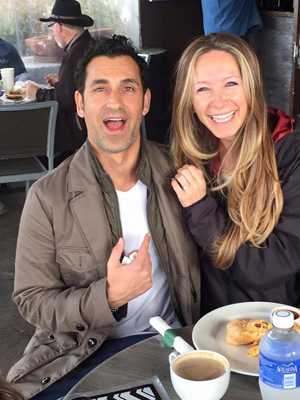 I just got engaged over Valentine's Day weekend. I would have shared earlier, but Ash took me on a surprise weekend to Big Sur, which was a redo of our first vacation together just over two years ago.
It's crazy how quick this dream came true once I committed to it.
I'd been asking the universe, God, and every relationship person I knew for almost 20 years to show me my husband—to give me the chance to have a baby. However, it wasn't until I took the time to interview relationship coaches and make an investment that I met Ash inside of three months. Three and a half months after we met, we agreed to start trying for a baby! I just felt SAFE with Ash, and someplace inside me I already knew he was my husband.
However, it hasn't been without challenges.
During the first trimester of being pregnant, I broke up with Ash 17 times in one day. Shoot was I crazy!! When two independent minds come together, they both often think they are right! Today Ash and I often say THANK God for baby Zack because without him we probably would have walked away a few times.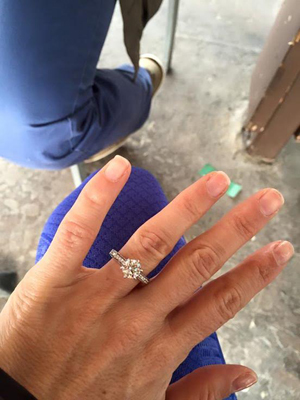 Just the other week, we smiled at each other and said, "WOW, we are great partners to each other." We did the work, though. Alison Armstrong, Cherry Noris, and Ariel Ford sat across the table from us at dinner and gave us some advice. At the end of the day, my business, fitness, and relationship have all had me face the moment of being REALLY committed.
I recently read, commitment means "NO Way Out!"
Think about that for a second. Have you committed to what you want and stayed the course even when your gut said nope, turn away and go find something new?
That's what it takes.
I ask my friends who have been married HAPPILY for 20 years if they ever wanted to leave their relationship.
They all say, absolutely. The journey is twisted with thoughts of separation, but you stay in there, and I would not change the course for anything. It's what makes us strong.
I ask myself, now that I've reached millionaire status, whether I'd do it again.
The answer is yes, and learning to have a deeper FAITH in God along the way was key to me realizing that I could build a company that I am proud of running. My company brings freedom not just to myself, but to my clients and staff too.
My point is (and my baby boy just woke up so I will end this quickly) . . .
anything you want requires you to put everything on the line. Then you'll inevitably fall, but don't make anything up about the fall other than that it makes you stronger, and commit with NO WAY out!
Here's to you getting what you want in life and GIVING away more than you get to others!
Leave me a comment below with your thoughts.
It makes a difference to read what you're thinking!
Much Prosperity,
Shanda Sumpter
Founder | HeartCore Business